It's a Mystery V
Posted on

August 1, 2020

by

bdieges
Time flies when you are having fun, or trying to get ten things done at the same time.  The Garden Party Row Along starts next month.  Marian Pena at Seams to be Sew is putting it on again.  This is the fifth Row Along in which I have participated.  Lots of wonderful rows are being presented, so make sure you check it out!
You can see my past rows here at Row Along Patterns.
Once again Northcott has provided fabrics for the participants in the Row Along.  They are so generous!   Love these fabrics and colors!  The yellow was leftover from the Two Little Dickie Birds, so it fits right in.  
My row along also includes the pattern for place-mats because my row is going to be a table runner.  Some of my Sewfasst®Piecing methods are utilized in both the place-mats and the table runner. 
What do you think is going to be the theme of my row?  
*********************
Here is the fifth Mystery clue!  
With all this lockdown and/or being under house arrest, as my husband refers to it, have you been working on your Mystery clues?  Just do it!  That may be a saying that an athletic company popularized, but guess what, it was around long before they came up with it, my mother would say to me as I was growing up, "Stop talking about it, just do it!"
Please get started on the clues as we go along, it will come together more quickly that way and you won't be spending hours putting it together at the end, because it will be spread over several months. 
Don't just collect the clues, please make them!
*********************
Don't forget you can take online classes at the Academy of Quilting.  My class for Victorian Boxes starts today, August 1. This is the perfect time to get started with Christmas gifts. Click on the photo to take you to the link or at the bottom of this page for more information.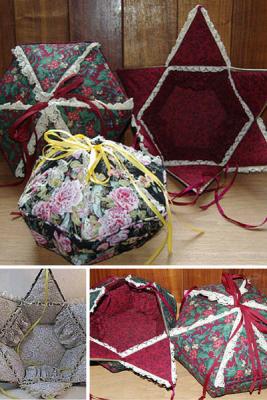 *********************
MYSTERY QUILT 2020
Remember the clues are available in my Payhip Shop and are free for only one month.  At the end of the month, it goes away and the new clue is presented.  The reveal happens in October!
---
---
Click on the link below to take you to the 2020 Quilt Along and Mountain Mystery Quilt.
Make sure to download it, because the free version goes away at the end of the month:
2020 Quilt Along and Mystery
My Classes at Academy of Quilting
---

Tags: appliqué, block-of-the-month, mystery quilt, Northcott, Row Along