Still Moving On
Well, our move is still going on, it is endless.  I move a bunch of stuff and then when I get back home, there is still more! At least we live close to where we are moving, so we can load up the car/truck every time we go to town.  I also found Ebay a great way to sell things!
Everything else, my blog, quilting, appliqué, and anything fun has been put on the back burner.  However, I did take the time to design this block, which utilizes two of my favorite Sewfasst®Techniques, Square on Point and Flying Geese.  What I find interesting is that when you look at the block, your eye is drawn to the center patches, but the side patches become the focal point when it is used in a quilt, depending on the value of the fabric color, and the block sort of disappears.
What I like about using my techniques is that there are NO wasted fabrics!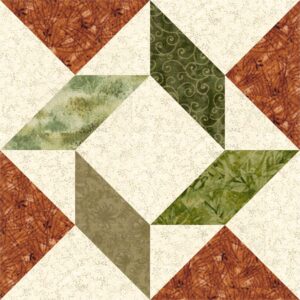 And here is the quilt.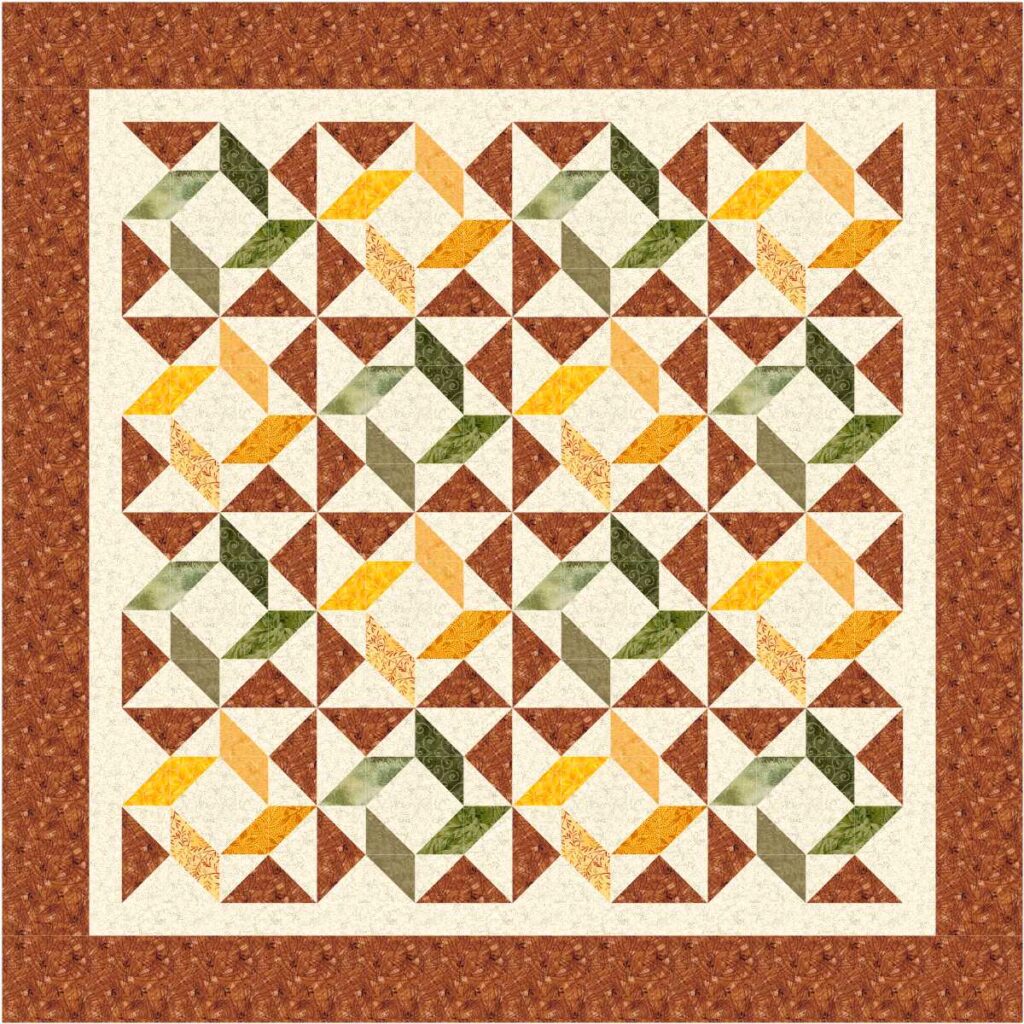 ---
---
Click below to take you to the 2021 Block of the Month.
Remember the free version goes away at the end of the month!  I also have some online classes coming up!
2021 Block of the Month
My On-Line Classes at Academy of Quilting
---

Tags: block-of-the-month, BOM, destashing, Electric Quilt, EQ, fabrics, paper piecing, piecing