Seaside Rowalong is Here
Posted on

October 11, 2021

by

bdieges
My contribution to the row along starts today, hope you have been enjoying all of the others.  Below are the links for the other rows being presented for the row along.
We saw these beautiful Garibaldi when we took a tour of the bay in a glass-bottom boat off the coast of Santa Catalina.  They are an endangered species.  Click on the picture for more information about them.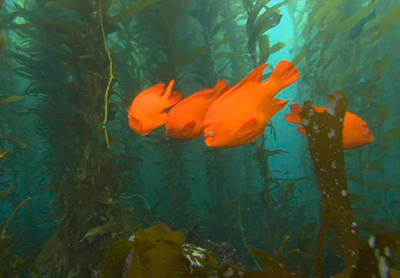 https://www.nps.gov/articles/garibaldi.htm
********************
I could have done appliqué, but find that paper piecing was a better option. I like to do the theme scrappy but prefer to make the background plain, so the theme stands out.
Thank you Northcott for the beautiful background fabric!  It is Morning Mist from their Toscana line by Deborah Edwards, perfect for water, not as dark as the above pic, but suits the look I wanted. Click on the swatch to take you to the other fabrics in that line.
And here is my row.  Click on the pic to take you to the download.
***************************
Seaside Row Adventure Along Participants
September 6
**********
September 13
**********
September 20
Patchwork Breeze
**********
September 27
Sunflower Stitcheries and Quilting
**********
October 4
Orange Blossom Quilt Design Studio
**********
October 11
Duck Creek Mountain Quilting (Row 2)
**********
October 18
**********
October 25
---
---
Click below to take you to the 2021 Block of the Month.
Remember the free version goes away at the end of the month!
Don't forget to check out my online classes!
2021 Block of the Month
My On-Line Classes at Academy of Quilting
---

Tags: block-of-the-month, BOM, Electric Quilt, EQ, paper piecing, piecing