It's a Mystery III
Sorry about getting this to you after the fact!  It was all ready to go, but when I checked this morning, NO BLOG!  Don't know what happened. I am running behind anyway, so this did not help!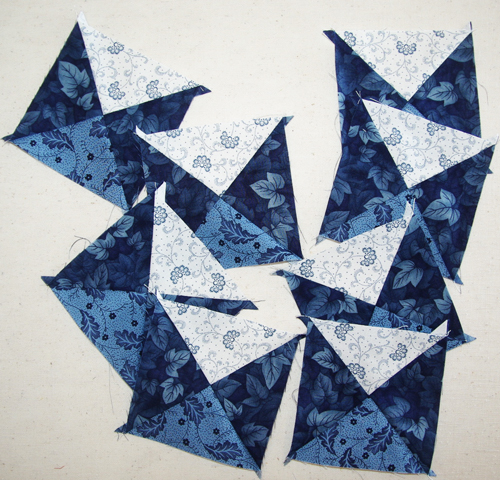 My two granddaughters are visiting with their moms so we have a house full!  That's not a problem, but quilting and blogging are now down the list of things to do! Not a whole lot was going on this month except getting ready for their visit.  I remember when I was a kid and my cousins came to visit California from Chicago every summer.  Lots of memories!
*********************
My husband's workshop is under my studio.  I was busy cutting strips for the star quilt when he came upstairs and asked me why I was thumping.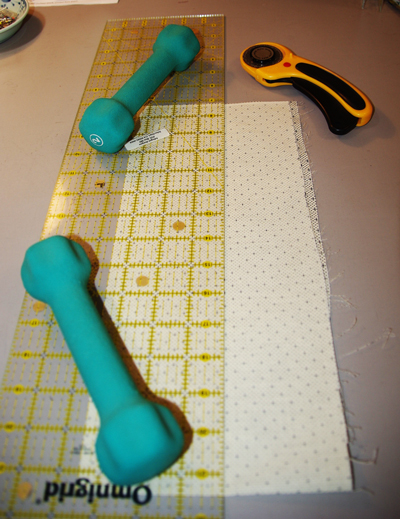 So I showed him that I am getting my exercise by lifting 1 pound weights to hold my ruler in place as I rotary cut strips. When I set them aside there is a little thump on the table and that was what he heard.
I got the idea from Jordan Fabrics when I watched one of their videos and it really does the trick. Often in the past, even though I am walking my hand up the ruler as I cut, the ruler slips slightly to the left, because of the pressure against it with the rotary cutter.  So I end up wasting a strip because it is off.  I still walk my hand up the ruler, but I don't have to put as much pressure because of the weights.  Try it and get some weight lifting exercises into your quilt routine!
*********************
I am so looking forward to seeing the first clues from your Mysteries.  I thought I might have received some photos by now, since there have been over 200 downloads.  Please don't just collect the clues, please make them!
The third clue is at Payhip so check it out at the link below.  Please get started on the clues as we go along, it will come together more quickly that way and you won't be spending hours putting it together at the end, because it will be spread over 6 months. 
*********************
Here is another Waggly Tail! 
This quilter makes quilts for needy children. Aren't the puppies with pointed ears cute?  And some of them made with different fabrics? 
*********************
MYSTERY QUILT 2020
Remember the clues are available in my Payhip Shop and are free for only one month.  At the end of the month it goes away and the new clue is presented.  The reveal happens in October!
---
---
Click on the link below to take you to the 2020 Quilt Along and Mystery Quilt.
Make sure to download it, because the free version will go away at the end of the month:
2020 Quilt Along and Mystery
---

Tags: appliqué, block-of-the-month, mystery quilt