Grand-daughter's Dress
Finally posting something.  Are you looking at the above photo and wondering what that has to do with my Grand-daughter's dress?  Scroll down to see it.  Just showing you that I haven't been sitting around doing nothing.  The  biggest challenge was getting my Sewfasst class ready for the Academy of Quilting.  There is a new project that you can make, a table runner and place mats or the small quilt.  It would be great if you signed up for the class and you will learn some new techniques.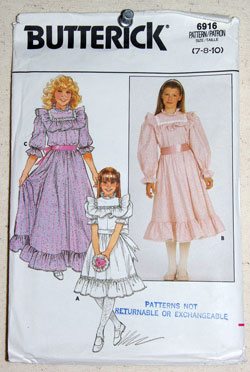 Anyways the real point of this post was to show you my grand-daughter's dress.  We are going to see them next week, and I wanted to have it ready for her.
The hardest part of sewing for her is that she is far away from me, so I can't just try it on her.  I had agreed to make her First Communion dress, for those of you who might wonder what that is, here is an small explanation.  In the Catholic Church receiving Communion is a very special privilege and children cannot receive until they have received instruction, usually around the ages of 7 to 8.  For her this will take place in May, so I have been trying to find an appropriate pattern.
Our quilt guild has a Free Table at their meetings.  It is a great source of stuff!  Anything quilt/sewing related can be put on this table for other members to help themselves.
Someone left this pattern, which I snatched up.  It had, as far as I was concerned a few too many ruffles, so some had to be eliminated.
Since we are going to see her next week, I decided to make a dress as a trial run for the final dress in May.
I still had lots of ruffles and lace leftover from my crafty days, when I was participating in craft sales and decided to use some of that instead of making ruffles from the fabric.
When I was doing the narrow turned hem on the sleeve, I kept having problems trying to turn it from the left.  I had ironed a 1/4″ fold along the edge, but then trying to turn under the raw edge, was close to impossible.  If you are left-handed that would be perfect, but I'm not.
It kind of goes against the grain to sew on the opposite side, but I did it and it worked great.  As I sewed, I used a T pin to turn under the raw edge.
So if you are having trouble working from the left, sew from the other side!  Where there is a will there is a way!