Finished 2015 Blocks of the Month
Here are Jennifer's blocks from the 2015 Wreath of Flowers series.  She is a math teacher and summers are her time to work on her appliqué.  We had seen two of the blocks early last year.  She just purchased the assembly directions so she can put it all together.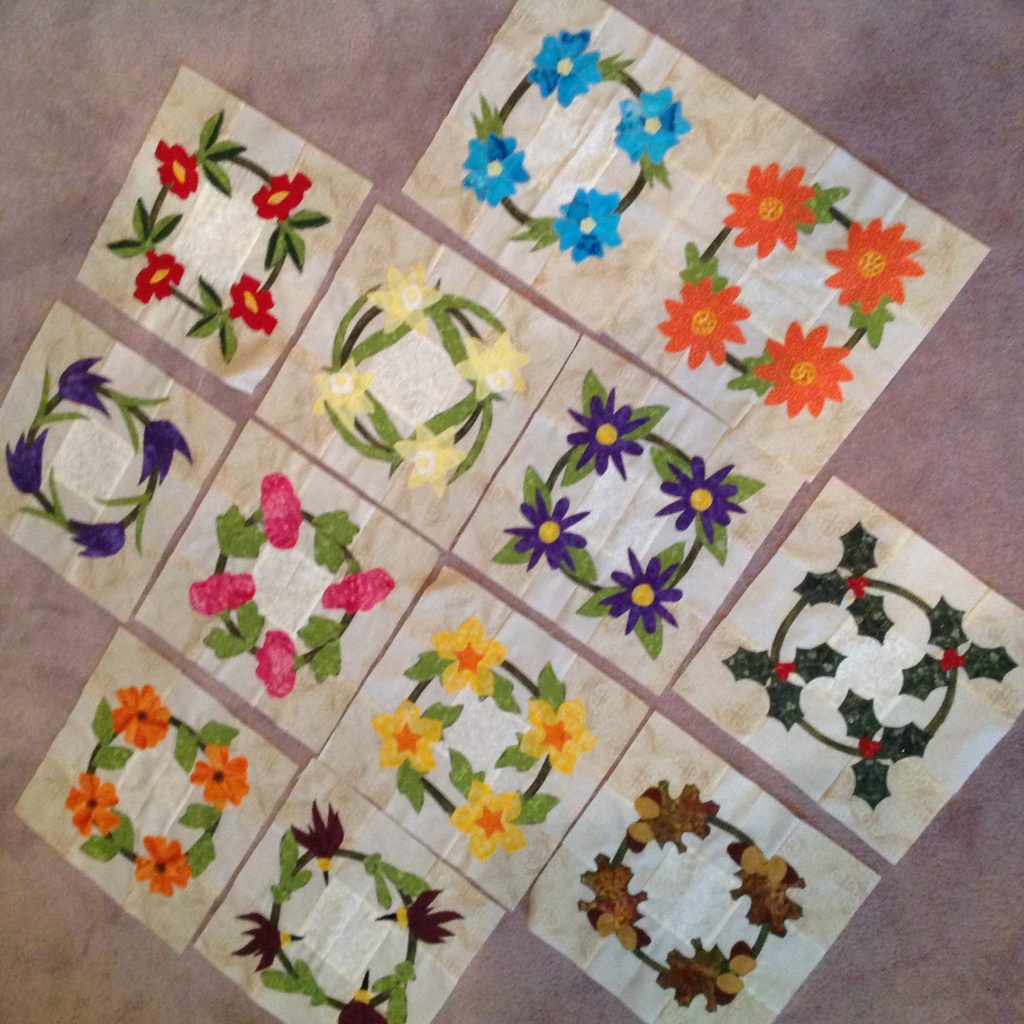 Busy with the grand daughter and her sister flew in today, so not much is going to get done in what "I" want to do, but that's why they are here!
Just had to take the time to share Jennifer's blocks, I so appreciate it when quilters share what they have done with my designs.
Tags: alphabet, appliqué, batik, block-of-the-month, BOM, Craftsy, fabric, flowers